Zirconia Grinding ball

1.Introduction:
Zirconia Grinding ball is a kind of high quality grinding medium owing to its high bulk density, high strength,good wear resistance, no corrosion and no pollution, high grinding efficiency,long service life and so on. It is suitable for various grinding equipments.
2. Advantage:
1.Excellent wear resistance, Weight loss of ball lee of 4ppm
2.High density, grinding efficiency
3.No impurity, keep the material high degree of purity
3.Application:
Zirconia ceramic grinding ball beads are widely used as electronic Ceramics, nanomaterials, magnetic materials, silicon oxide, lithium powder, paint, titanium white, pharmaceutical foods, color paste, coatings, dyes, ink, pigments, papermaking, cosmetics, resins, adhesives, emulsions, medicines, petroleum, ultrafine grinding and dispersion of pesticide, daily chemical and other special chemical industry.
4. Available Size:
Sphere: Φ0.1-0.3mm, Φ0.6, Φ0.8, Φ1, Φ1.5,Φ2, Φ2.5,Φ3,Φ5, Φ6.5Φ7,Φ10,Φ12,Φ15,Φ20, Φ30,Φ55,Φ60mm
Cylinder: Φ3*3, Φ5*5, Φ7*7, Φ10*10, Φ12*12mm
5.Technical specification:
| | | |
| --- | --- | --- |
| Composition | wt% | 94.8%ZrO2,5.2%Y2O3 |
| Packed Density | Kg/L | 3.73(Φ2mm) |
| Specific density | g/cm3 | ≥6.02 |
| Hardness(HV) | HRA | >8.5 |
| Thermal Conductivity | W/m.K | 3 |
| Elastic modulus | GPa | 200 |
| Fracture toughness | Mpa·m1/2 | 9 |
| Crushing Load | KN | ≥20(Φ2mm) |
| Grain size | Um | ≤0.5 |
| Thermal expansion Coeffcient(20-400°C) | 10*10-6/°C(20-400) | 9.6 |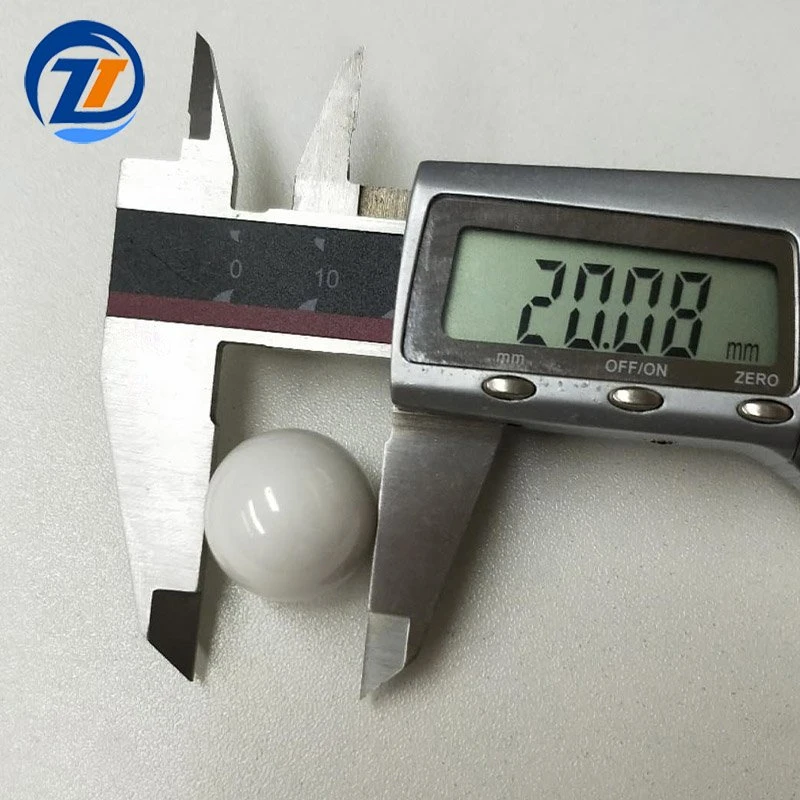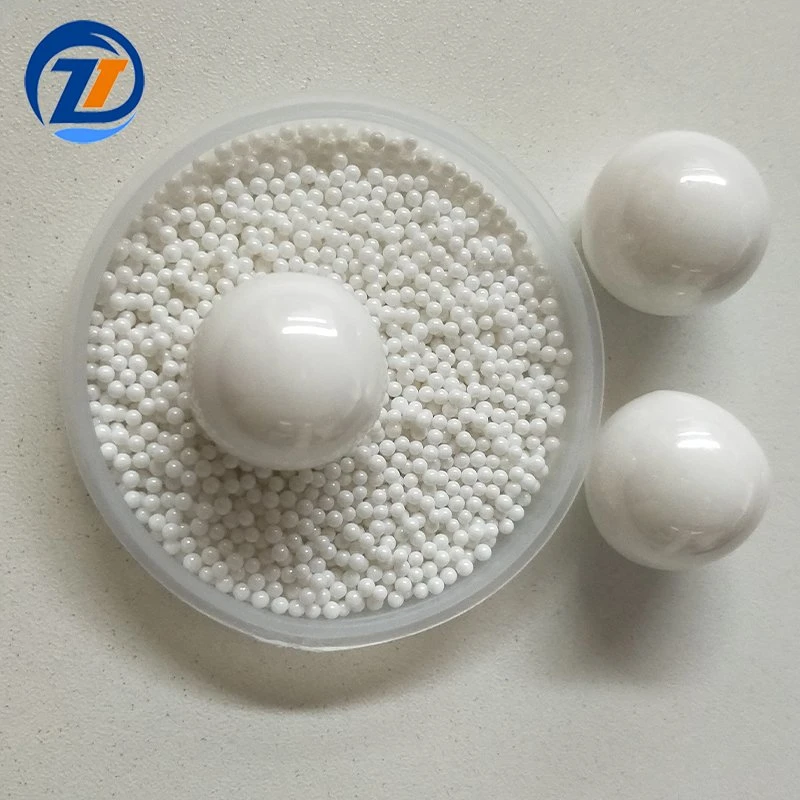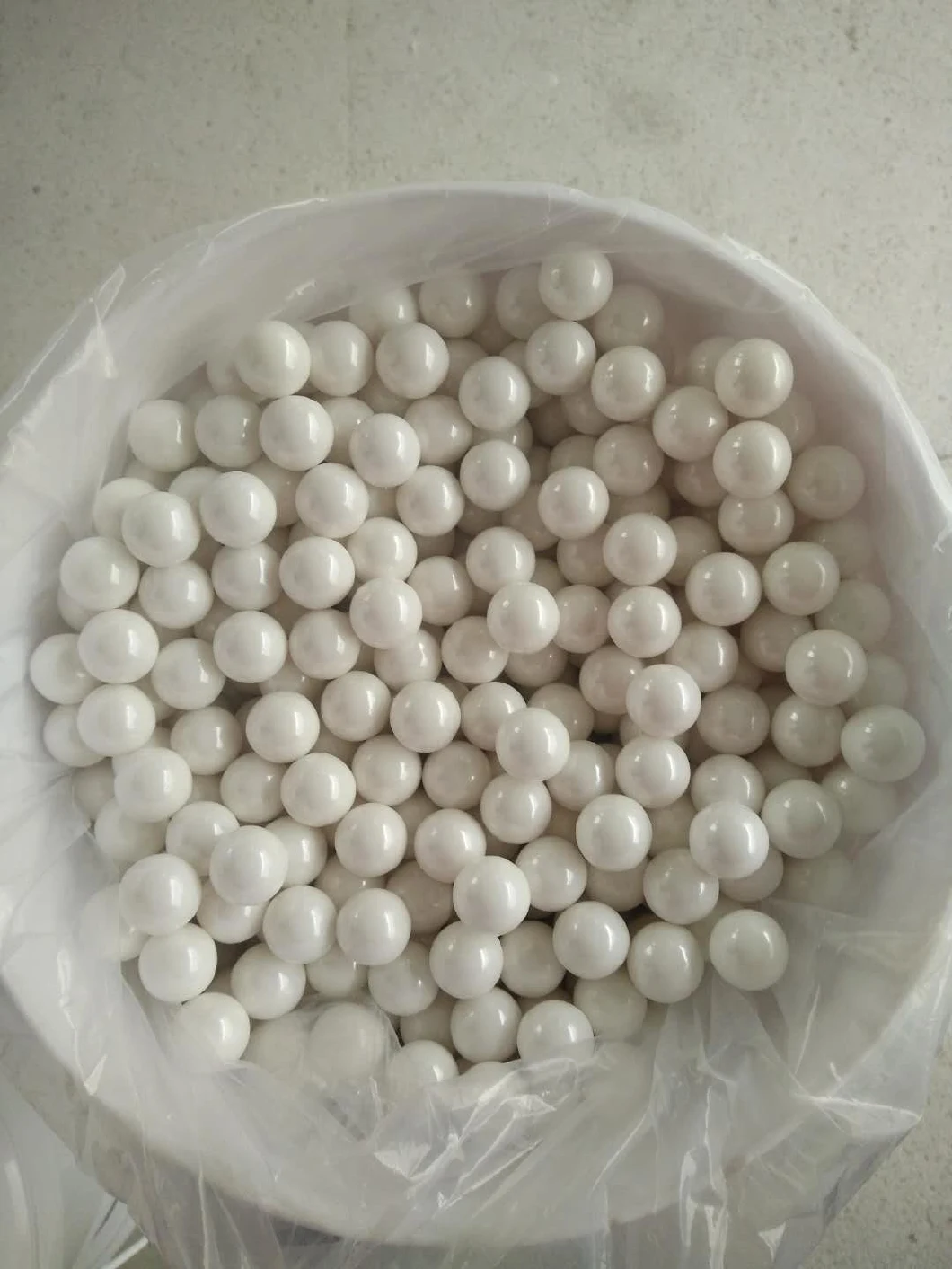 production processes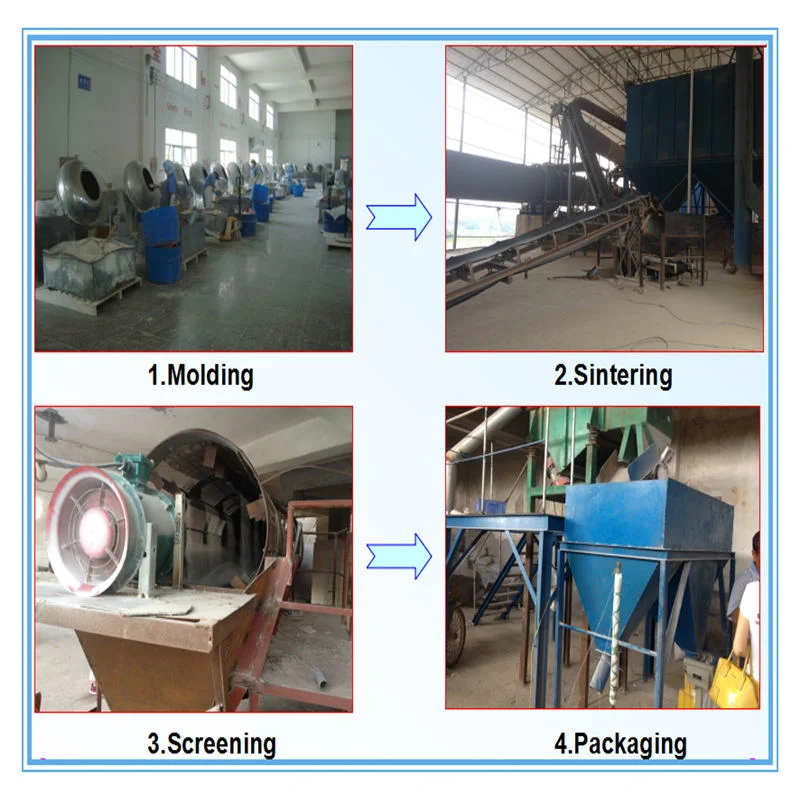 Packaging